Featured Writing & Media – Dr. Caroline Madden
Reader's Digest-October 4, 2017 by Lauren Cahn
As forward-thinking as our single women and our experts are, they all agree, nevertheless, that the man should pick up the check on the first date. "It's simply the universal sign that this has been a date," explains Dr. Madden.
StyleCaster.com-September 21, 2017-by Ashley Papa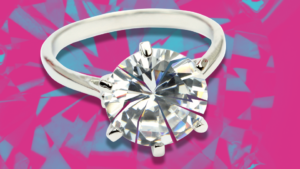 It's not just a movie cliché—some people actually do live their last night of "freedom" to the fullest. In fact, a study shows that a full third of bachelors cheat at their bachelor parties.
Huffington Post-September 14, 2017-by Abigail Williams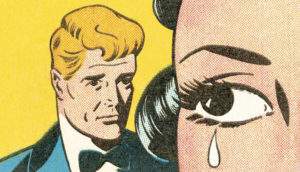 "It's not affairs that break up marriages: It's the unfaithful spouse's inability to be honest about what happened and leave the affair behind them…"
Huffington Post-July 19, 2017-by Brittany Wong
"If you suspect your partner's need for sexual intimacy doesn't match yours, don't overlook it. You might want to believe it's an insignificant issue or once you get married it will work itself out, but sex should be easiest in the first couple years of any relationship…
Bustle-July 18, 2017-By Carolyn Steber 
While everyone's entitled to the occasional bad mood, it's never a good sign if your partner has been blowing up in fits of rage. "Anger is often referred to as 'depression with enthusiasm,'" Caroline Madden, PhD, a licensed marriage and family therapist, tells Bustle. "A sign of depression is that everything and everyone easily annoys them (like traffic)." So if your partner is suddenly road raging, take note…
SheKnows.com-June 28, 2017
"If your spouse gets up before you because you work from home or have a short commute, make it a point at least once a week to …
Women's Health Magazine-June 19, 2017
"One of the biggest mistakes that couples make is to move in for financial reasons," says Los Angeles-based marriage therapist Caroline Madden, Ph.D. Even if you have the deceptively practical "why pay two rents?" talk…
SheKnows.com-June 15, 2017
But Poussey's murder transcends a fictional TV prison and has had an impact on viewers too. Caroline Madden, a therapist based in California, said the plotline at the end of Season 4 of OITNB has affected many of her patients — from the unexpected tragic death of Poussey to the reaction of Correctional Officer Bayley, who killed her.
myjoyonline.com-May 25, 2017
"They may still call you and try to see you in person so they can convince you to stay," she said. "Fight the urge to see them again. Think of all the times you tried to contact them in the past…
Redbook-April 25, 2017
"Each partner needs space to do their own thing. So while your spouse is out do not text or call him or her unless it is an emergency. You look needy and clingy and it makes your spouse feel pressured and resentful." —Caroline Madden
Huffington Post-April 6, 2017 by Dr. Caroline Madden
On the surface, Vice President Mike Pence's "never dine alone with a woman" rule sounds like a good way to respect your spouse and avoid temptation. However, as an expert in helping marriages recover from infidelity, I think this type of thinking can lead to trouble…
Huffington Post-March 6, 2017
"You literally count down the hours or days," said Caroline Madden, a marriage therapist in Burbank, California. "When you text or Facebook [message] that person, you check a million times to see if they replied."
Huffington Post-February 21, 2017 by Dr. Caroline Madden
For many of us, the reality that Trump is our president is a tough one to face. If you're like me, you wake up each morning and have a brief moment of reprieve during which you think life is still normal. Then your coffee kicks in and you realize the truth: a racist, lying misogynist is leading our country.
Redbook– February 2, 2017
"Connecting sexually will help you connect emotionally. If you don't have a high libido you cannot expect your partner to just deal with it. Lack of affection makes your partner feel unloved and under-appreciated. Try getting help from a professional therapist. You will be surprised at how much progress can be made if you just open up to someone who is trained in this area." —Caroline Madden, LMFT and author of How to Go From Roommates to Soulmates In 10 Easy Steps
Romper.com-January 22, 2017
…women should shouldn't look too frumpy or too sexy in the photos they post on their profile, as it is something that is a turnoff for men.
Verily Magazine-January 19, 2017
Before you respond to your friend, remind yourself that her life is not your life. Caroline Madden, MFT, has authored five books specializing in relationships. She says, "Keep in mind that you are not the one in a relationship with him. What might be annoying or even a deal breaker for you…
Verily Magazine-January 16, 2017 
"'When should I fight for a relationship (and how)?' In the close to two decades I have been a relationship therapist, I have never once had someone regret that they fought too hard for love." —Caroline Madden, MFT, author of five relationship books
MSN-January 10, 2017
"Connecting sexually will help you connect emotionally. If you don't have a high libido and this is causing problems in your marriage, get help from a professional therapist. You'll be surprised at how much they can help you."
Glamour-December 30, 2016
Most of us tend to give our partners the benefit of the doubt as far as fidelity goes. But the truth is, one in four relationships involves cheating, while only half of cheaters confess—which means that about one-eighth of the people in relationships are involved with someone who secretly isn't monogamous …
Huffington Post-December 23, 2016
Chemistry and physical attraction may have brought you and your partner together, but you need more than a spark to maintain a happy, lasting relationship. With that in mind, we asked marriage therapists to share the one quality they believe couples need to develop in order to stay together for the long haul. Here's what they had to say …
Bustle-Dec 22, 2016
When your relationship isn't going well, it's often hard to convince yourself it's not all your fault. After an argument, or a particularly tough week, emotions are generally running high. You might think about the things you said, or all the things you did "wrong," and feel an intense amount of regret. This is a totally normal — albeit totally sucky — side effect of rocky relationships.
In fact, it sucks so much that it makes sense why we all want to know we aren't to blame. If this is you right now, it really can be a huge comfort to hear the words "it's not your fault." …
Bustle-Dec 16, 2016
Most of us would do just about anything for our partner, all in the name of a happy, healthy relationship. But if you want things to truly go well, there's actually a pretty hefty list of things you should stop doing for your partner. This, my friends, is all thanks to "good intentions" and how easily it is to go overboard with them …
RoleReboot- Nov 29, 2016
It's Saturday morning, and you've just gotten the news that there's a rally downtown. When you mention it to your partner, s/he snipes that you've got to take it down a notch. Turn it off for just a moment, please. Give it a rest..
Stung, you withdraw. Angry thoughts arise. "Doesn't my partner see that we need to take action? We can't let this happen! Fine, stick your head in the sand!" Anxiety swells in your chest as you consider the future …
L'Huffington Post France-Nov 8, 2016
I tradimenti di natura sessuale saranno anche la più nota fra le diverse tipologie d'infedeltà, ma oggi come oggi il tradimento assume molte altre forme.
"Se la propria attenzione viene regolarmente calamitata al di fuori del proprio matrimonio, allora potrebbe essere l'indizio di un tradimento di natura non-tradizionale, come la cotta platonica", spiega all'Huffington Post la psicoterapeuta Abby Rodman (abbyrodman.com/). "Le conseguenze di un tradimento non-tradizionale sono comunque le medesime: il coniuge viene ferito, deluso e marginalizzato".
Huffington Post-Nov 4, 2015
It's not affairs that break up marriages: It's the unfaithful spouse's inability to be honest about what happened and leave the affair behind them, says Caroline Madden, a Burbank, California-based marriage therapist who specializes in affair recovery …
Huffington Post-Nov 2, 2016
Sexual affairs may be the most widely known type of infidelity, but these days, betrayal take many forms.
"The partner usually justifies the emotional affair because they see it as the lesser of two evils: They don't have to leave their spouse or break up the family but in the meantime, they're willing to supplement their marriage with another person." ? Caroline Madden, a marriage therapist and the author of After A Good Man Cheats: How to Rebuild Trust & Intimacy with Your Wife" …
Mantranslated.com- October 23, 2016
You probably wouldn't stay in a relationship where your basic needs were ignored. Men are the same; if our needs aren't met, we too might look elsewhere. And sometimes we think cheating is a better option than breaking it off with you. I'm not justifying or defending this behaviour, I'm just telling it the way it is.
Huffington Post-Sep 27, 2016
Given how many of us are affected by infidelity ? twenty-one percent of married men and around 15 percent of married women have cheated on their spouses, according to the General Social Survey at the University of Chicago? it's worth exploring our beliefs about cheaters and their capacity for change. Does "once a cheater, always a cheater" always ring true? …
AfterEllen.com-Feb 16, 2016
Caroline Madden is a Licensed Marriage and Family Therapist who has worked with many lesbian couples, as well as adults who were adopted as children, a demographic who often share similar concerns to children conceived via sperm donation. Her strong recommendation to perspective lesbian parents was to use a willing-to-be-known donor from a sperm bank, versus known donor, or an entirely anonymous donor.
Read more at http://www.afterellen.com/people/473875-decide-sperm-donor/2#lh8Ua3evufTwzkFd.99" …
L'Huffington Post Italy-Jan 14, 2016
Ogni giorno i consulenti matrimoniali visitano coppie che desiderano rendere più forte la loro relazione, ma hanno anche a che fare con chi compie l'ultimo disperato tentativo di salvare un matrimonio.
Quali segnali li avvertono che una coppia non ha i requisiti giusti per farcela? Di seguito, analisti e psicologi spiegano quali sono i segnali d'allarme più evidenti …
Huffington Post-Jan 11, 2016
Every day, marriage therapists talk to couples who want to work on making their relationships stronger — as well as those who check-in as a last ditch-effort to save their marriages.
What tips them off that a couple may not have what it takes to last? Below, therapists and psychologists share eight of the most glaring red flags …
Ecuavisa-Nov 12, 2015
Reparar una relación después de una infidelidad debe ser una de las cosas más difíciles de lograr, muchos matrimonios no salen de una situación así. Pero es posible. Así lo explica la doctora Caroline Madden, terapista matrimonial estadounidense, en un artículo publicado en Huffington Post. Aquí, sus mejores 8 consejos para superar una traición amorosa.
Decir la verdad: La mentira nunca es buena, mata el alma y la envenena. Si se quiere salir adelante después de algo así, lo mas importante es decir toda la verdad desde el principio. Para recuperar la confianza perdida, la verdad es indispensable.
Huffington Post-Aug 31, 2015
A marriage therapist's job is to listen to couples' frustrations and try to help each spouse work through his or her issues. Sometimes, that requires doling out some tough love, hard-to-hear advice.
Below, 10 marriage therapists share the most blunt — but constructive! — piece of advice they've ever given a couple during a session …
Pulse Nigeria-Aug 27, 2015
It's really hard to face the fact that your spouse cheated on you, especially if they decide to stay with the one they had an affair with.
In reality, it's okay to feel all kinds of things initially but it should always be in moderation. The worst thing is letting your significant other's infidelity define you.
Huffington Post experts on the subject of infidelity share their best advice for letting go and starting over after an affair …
Huffington Post-Aug 18, 2015
Moving on with your life after you've been cheated on can feel like an impossible task — especially if your S.O. decides to stay with his or her affair partner.
First, you need to give yourself permission to feel everything: bitterness, sorrow, confusion, rage (in moderation).
But at some point you need to move on and not let the affair define you. Below, experts on the subject of infidelity share their best advice for letting go and starting over after an affair.
Elite Daily (blog)-Jul 9, 2015
It's hard to predict exactly what you might do if someone cheated on you. A 1999 study from the Journal of Social and Personal Relationships revealed that 62 percent of the female participants and 86 percent of the male participants cheated more than once in their lives.
The Chic Site-July 25, 2013
I'd like to introduce you to Jane. Jane is married to Jack. They've been happily married for 15 years. They have two children, two cars, the proverbial white picket fence.
One day, Jane meets a man at the office. He's young, smooth, and extremely handsome. He asks for her help on a project. Naturally, Jane is eager. Not necessarily because she's attracted to him (she is) but because she likes helping people. Soon one interaction, turns into two, which turns into three, and pretty soon, Jane finds herself anticipating when she'll see him again. Jane has officially developed a secret crush.